Subject Areas

Artificial Intelligence
• Deep learning and Computer Vision
• Image and Video Processing
• Machine Learning for Big data
• AI applications in Biomedical
• Speech and Natural Language Processing
• Biometric Techniques
• 3D from Multiview and sensors
• Scene Analysis and Understanding
• Active and Reinforcement Learning

 Industrial Automation by IoT

• Predictive Analysis
• Intelligent UI
• Augmented and Virtual Reality (AR & VR)
• Social IoT (SIoT)
• Automation and Robotics
• Smart Logistics and Warehousing
• Internet of Vehicles(IoV)
• Banking and Financial Smart Services in Industries (BFSI)
• Narrowband IoT (NB IoT)
• IoT Standards


Security for IoT
• Distributed Ledger Technologies - Block Chain and IoTA
• Security Standardization - IEEE 802.16
• Edge and cloud security
• Network Security- Privacy in Big Data
• Machine Learning and AI Security
• IoT Security Protocol Engineering
• Trust worthy Computing
• Mobile and Web security
• Cybersecurity and Forensics
• Secure cloud of Things

Author Guidelines
Call for Contributions

All authors are kindly encouraged to shape the conference through submissions of their research papers. High quality research contributions describing original and unpublished results of conceptual, constructive, experimental or theoretical work in all areas of AI and IoT are cordially invited for presentation at the virtual conference.
Virtual Conference Tool
All the papers will be presented through virtual conference tools and critically reviewed by the expert technical committee. All the selected authors are expected to ensure the availability of Internet Bandwidth and Computers during the Conference schedule. Conference schedule will be announced during the Paper acceptance.
Paper Format:
MS Word (.doc/.docx) document, Font: Times New Roman, Size: 12, 1.5 Spacing, 1-inch margin on all sides, Figures and Tables in appropriate spaces.
Paper Submission:
All the papers must be submitted through easy chair.
Easy chair link: https://easychair.org/cfp/AIIOT2019
Publication
All the submitted papers will go for single blind peer review by competent reviewers. The accepted, registered and presented papers will be published in conference proceedings. Depending on the author's choice, the extended papers from AIIoT 2019 conference will be considered for one of the following publications : (1)'AI & society' (Springer, SCOPUS indexed) journal, (2) Journal of Automation, Mobile Robotics and Intelligent Systems (SCOPUS indexed) , (3) International Journal of Intelligent Internet of Things computing (Inderscience) , (4) International Journal of Internet of Things and Cyber- Assurance(Inderscience,Special Issue), subject to a review process by the respective Journal.

'AI & society' (Springer, SCOPUS indexed) journal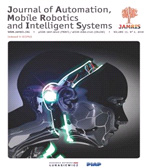 Journal of Automation, Mobile Robotics and Intelligent Systems (SCOPUS indexed)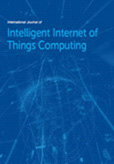 Intelligent Internet of Things computing (Inderscience)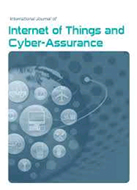 International Journal of Internet of Things and Cyber-Assurance(Inderscience,Special Issue)