MISSION
To develop innovative, globally competitive and socially responsible leaders.
MBA Admission 2023 - Apply Now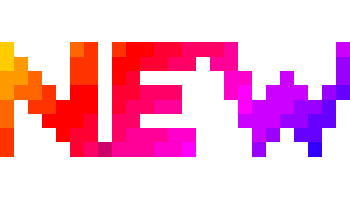 VIT Business School Chennai is amongst the premier schools of VIT that started functioning right from the year 2010. The school has got a team of highly qualified faculty members, many holding PhDs from elite institutes, to teach and train the best minds of this country. VIT Business School endeavors to develop thought-leaders, who are innovative, socially sensitive, ethically strong and globally competent. VITBS offers Under Graduate (BBA 2+2), Post Graduate (MBA) and Doctoral (Ph. D) programmes in Management. The programmes are designed to infuse strong industry-relevant business principles with deep insights, influencing practice and actively collaborating with Foreign Universities and Industry.
The school collaborates with Foreign Universities for Overseas Experiential Learning (OLEP), Adjunct faculty and Foreign degree on Credit Transfer mode. The Industrial collaboration extends for research, consultancy, internships, projects and placements.
VITBS Chennai is accredited by Accreditation Council for Business Schools and Programmes (ACBSP), USA for a period of 10 years, ACCA (course options) and is preparing for AACSB; these international accreditations endorse the superiority of the deliverables. Some of the finest skills imparted include critical thinking, data crunching and pattern understanding, crisis management, intelligent data driven decisions, cross-culture management and many more iterative and adoptive processes to suit the current corporate requirements. The academic thrust areas include Business Analytics, Finance, Marketing, Human Resources, Operations and Systems. Fully Flexible Credit system (FFCS) allows complete flexibility for a student to select the course, slot and faculty member.
The VITBS Chennai edge is its ability to bring the industry intelligence to the classrooms and translate the future industrial requirements into curricular activities. For instance, we have roped in industry to teach and research futuristic verticals like Fin Tech. Moreover, the state of art business labs that prepare students for placements include Psychometric Lab, Business Analytics Lab and Communications Lab. These facilities nurture the students to be globally competitive and innovative leaders. The school is a fully digitized B-school that facilitates research and learning with relevant e-learning resources from Harvard Business School Publishing, exhaustive access of journals, databases such as EBSCO, ABI infom, CMIE prowess, and CAPEX; and, many software and tools.
VITBS Chennai is consistently ranked among top 10 business schools in South Zone in various media ranking published in the past five years.